VIP DATA FOR ALL MEMBER BEFORE THE RESULT 17/JANUARY/2016 11:00 MORNING(FREE VIEW -UPDATE-DONE)
All VIP Data Tips will post One Hour before the game Result On facebook, General Member Room, Gust Room,
Congratulation (???)
GAME BEFORE WE POST VIP DATA FOR YOUR VIEW ONLY
CONGRATULATION MASTER FOR YOUR CONTRIBUTION (???) MASTER HIDDEN…..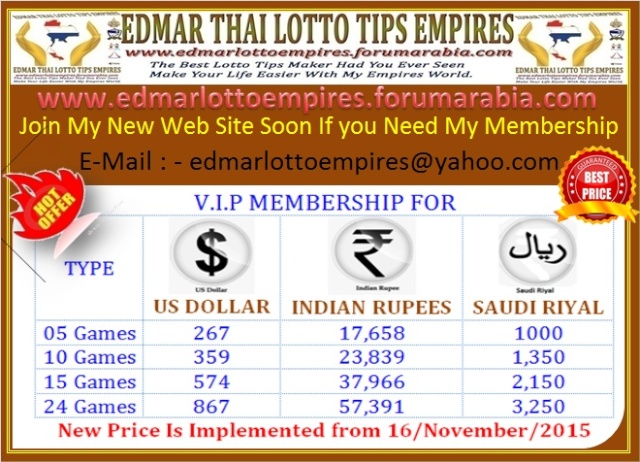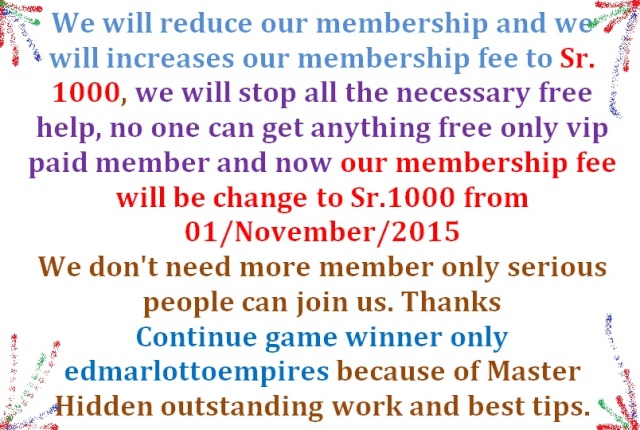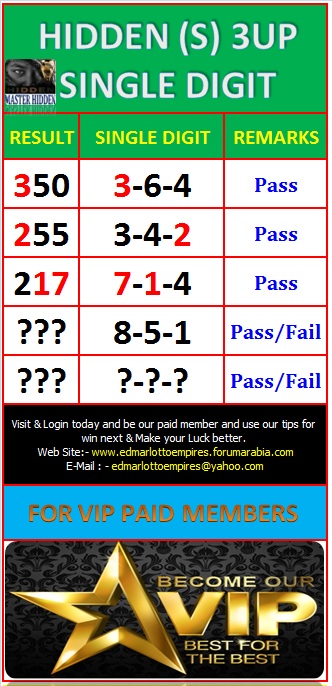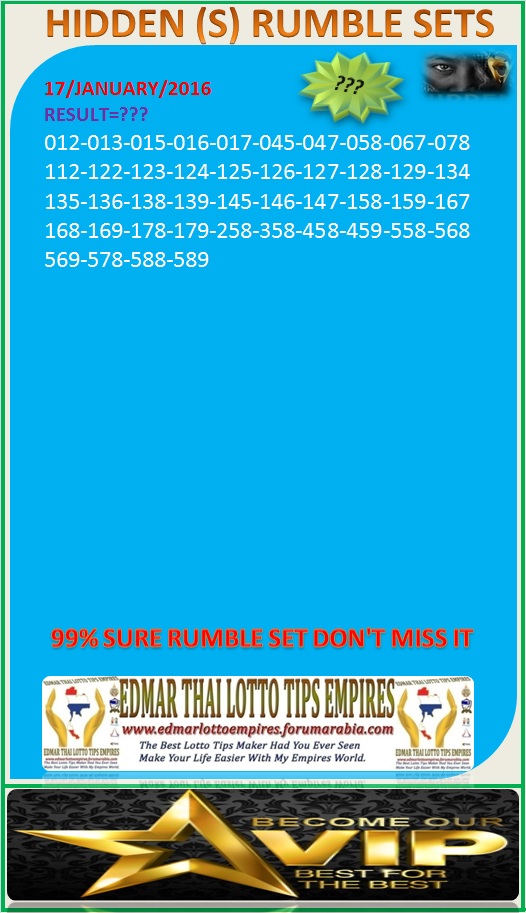 [size=13][size=24]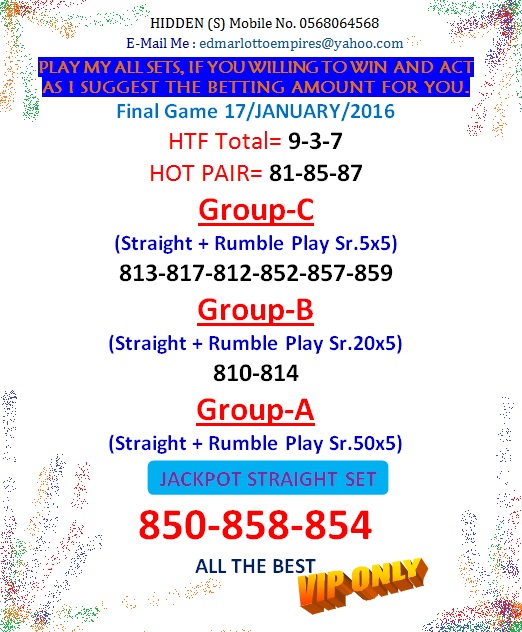 17/JANUARY/2016
First Prize Number:
??????
Two Digit Number Prize: ??
Three Digit Number Prize: [???] [???] [???] [???]
All VIP Data Tips will post One Hour before the game Result On facebook, General Member Room, Gust Room, Keep watching if you need to trust before be our Paid Member, this is only for your believe and trust we will did to post before one hour from the result.
 
Dear All Our Member, If you willing to be our VIP Paid Member then time is now, this is our last reminder to you if you willing or insist, we are not forcing you for anything and we expecting from you same don't force or call for below subject.
 
Game Day Don't Tell that you did not see any mail.
Game Day Don't tell that you did not have time for pay membership.
Game Day Don't tell need one more helps
Game Day sorry for all this.
 
Hope you can understand to us.
My Saudi Agent Contact Details:
Contact Name: HIDDEN (S)
Mobile No. 0568064568
If you Call out site from Saudi Arabia :  +966 568064568
Note : Don't ask any personal information to my Agent.
E-Mail Me : edmarlottoempires@yahoo.com

[/size][/size]
---
Permissions in this forum:
You
cannot
reply to topics in this forum